The CK-100 kit allows you to replace the swing arm and platform of the Wimberley Head Version II (WH-200) with a side-mounted Wimberley quick-release clamp.
This converts your full gimbal WH-200 to a Sidemount Wimberley Head, which is advantageous when weight and bulk need to be reduced.
The Head can easily be converted back to the full gimbal when desired by reversing the steps.
The procedure is simple and the only tool required is a 5/32 hex key (included in the kit).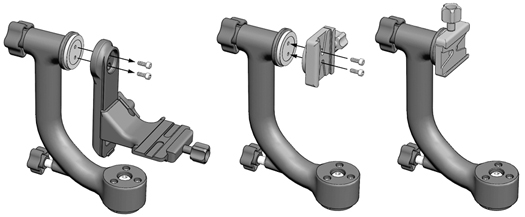 Dimensions:
Weight: 0.31 lbs
Clamp width: 2.5 in